Rice Cakes with Fire Jelly (Diabetic and Gluten Free Friendly)
The next time you are craving sweet salty indulge in these snacks which are very low in calories, fat and sugar . What could be better?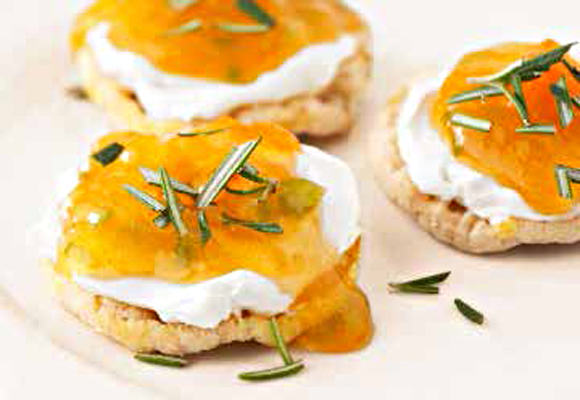 Ingredients
⅓ cup sugar-free apricot preserves
½ to 1 minced fresh jalapeno chili pepper
12 miniature salt-and-pepper rice cakes
⅓ cup fat-free tub-style cream cheese
1 teaspoon snipped fresh rosemary
Directions
In a small bowl combine preserves and chili pepper. Spread rice cakes with cream cheese; top with preserves mixture. Sprinkle with rosemary.
Nutrition Information
Serving size:
3 rice cakes
Calories:
56
Fat:
1 g
Carbohydrates:
12 g
Sugar:
.3 g
Sodium:
200 mg
Protein:
3 g
Cholesterol:
2 mg