Kale with Caramelized Leeks Stir-fry
Leeks and kale are packed with flavour. The Leeks imparting a sweetness to the kale that complements this stir-fry perfectly. Such a tasty dish for so few ingredients.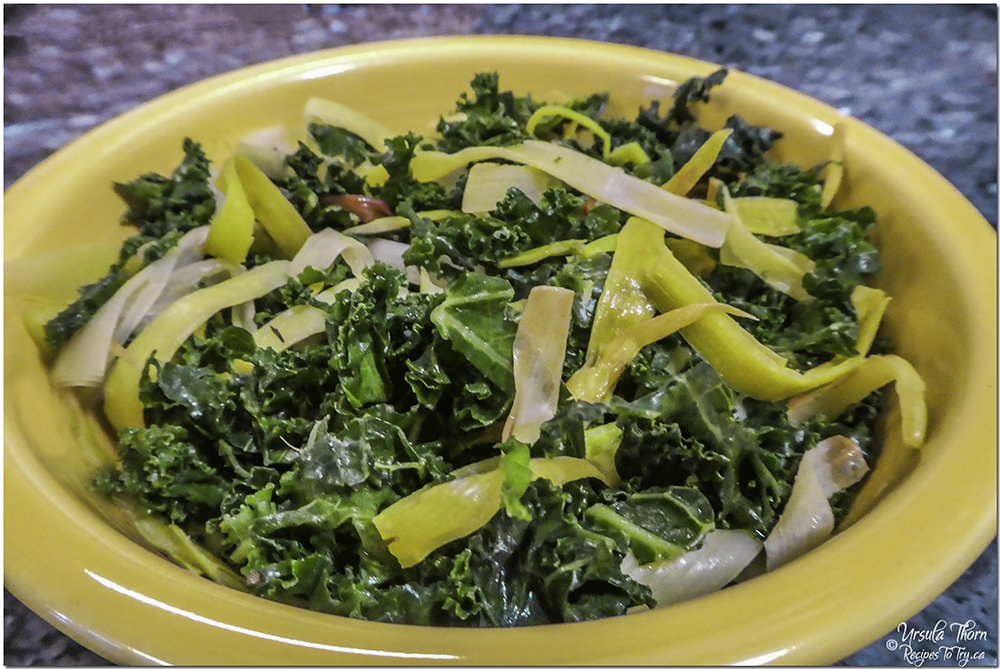 Recipe type:
Side Dish Stir Fry
Ingredients
1 leek, greens removed, white part halved then sliced lengthwise into thin strips
5 oz (approx. 4 stems) of Curly Kale (thinly sliced ribs discarded)
1 tablespoon butter
1 tablespoon water
Salt & Pepper to taste
Directions
Heat the butter in a large pan over medium heat until melted.
Add the leeks strips and cook for 6-8 minutes, stirring occasionally, until softened and bits of brown are showing.
Add the Curly Kale and 1 tablespoon water. Cook for addition 3-5 minutes stirring to wilt the Kale.
Season with salt & pepper.
Notes
Leeks grow best in sandy soil leaving their inner layers hiding some dirt. After halving the leeks, vigorously rinse between the layers to remove any grit.