Honeyed Pecans
Honeyed Pecans add a touch of sweetness and crunch to your favorite green salad. Make extra because Honeyed Pecans are good for snacking, too.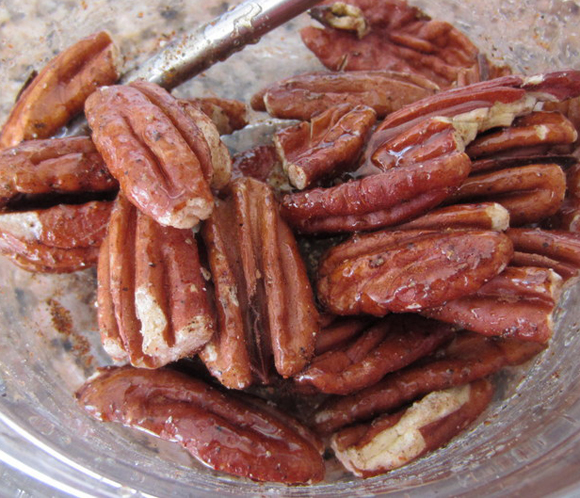 Ingredients
¼ cup honey
1 cup pecan halves
PARCHMENT PAPER
Cooking spray
1 tablespoon sugar
¼ teaspoon kosher salt
Pinch of ground red pepper
Directions
Preheat oven to 325°. Microwave honey in a bowl at HIGH 20 seconds. Stir in pecan halves. Coat a parchment paper-lined jelly-roll pan with cooking spray; spread pecans in a single layer on pan. Combine sugar, salt, and a pinch of ground red pepper; sprinkle over pecans. Bake 15 minutes or until toasted, stirring after 8 minutes. Cool completely; break into pieces.