Dirty Rice
A deeply flavoured and aromatic rice without the meat usually added to Dirty Rice.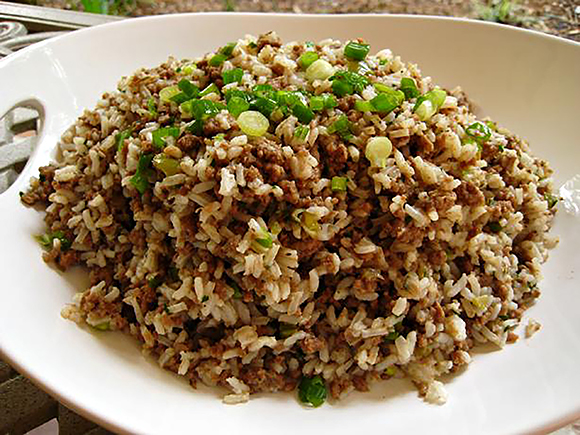 Ingredients
2 ½ cups chicken broth
1 cup mixed wild and long grain rice
½ cup onion, minced
¼ cup celery, minced
¼ cup green bell pepper, minced
1 garlic clove, minced
3 tbsp. butter
¼ tsp paprika
¼ tsp cayenne pepper
½ tsp dried oregano
½ tsp dried basil
Salt & pepper to taste
Directions
In a pot over medium heat, add butter, onion, celery, bell pepper, and garlic. Saute the vegetables for about 5 minutes, and then add the seasonings. Stir in the rice and toss well to coat.
Once the grains are lightly golden, (At this point if using a rice cooker add the veggies & rice to the rice cooker and stir in 2 cups of chicken broth) or stir in the 2½ cups chicken broth to the pan. Cover and let simmer for about 15-20 minutes. Once cooked and all the liquid has absorbed, fluff with a fork.
Notes
This freezes very well.