Seared Crimini Mushrooms with Garlic & Thyme
Seared crimini mushrooms enhanced with fresh thyme, garlic and white wine are delicious on their own, on toast or as a side dish for everything from burgers and steak to roast chicken, fish or veal.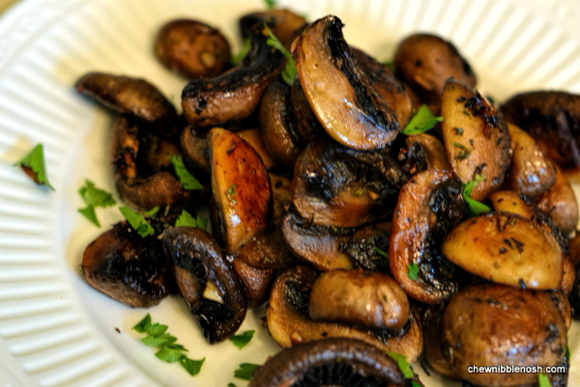 Ingredients
1-pound crimini mushrooms, sliced
1 tablespoon unsalted butter
1 tablespoon olive oil
2 tablespoons chopped fresh thyme
2 cloves garlic, minced
¼ cup white wine
Directions
Heat oil in a large skillet over medium-high until just beginning to smoke. Arrange mushrooms in skillet in a single layer and cook, undisturbed, until bottom side is golden brown, about 3 minutes. Season with salt and pepper, toss mushrooms, and continue to cook, tossing often and reducing heat as needed to avoid scorching, until golden brown all over, about 5 minutes more.
Reduce the heat to medium and add butter, thyme and garlic. Pour in the wine and simmer until the liquid has evaporated and the mushrooms are tender 2-4 more minutes.