Roasted Za'atar Chicken Thighs (Cuisinart steam oven)
Za'atar is a Middle Eastern spice that is a combination of different herbs and spices which gives a unique Mediterranean flavor to any dish. Baking the thighs with onions, carrots, or any root vegetable (or a mixture) and you have a full meal. Using the steam bake feature ensures a moist and tender chicken.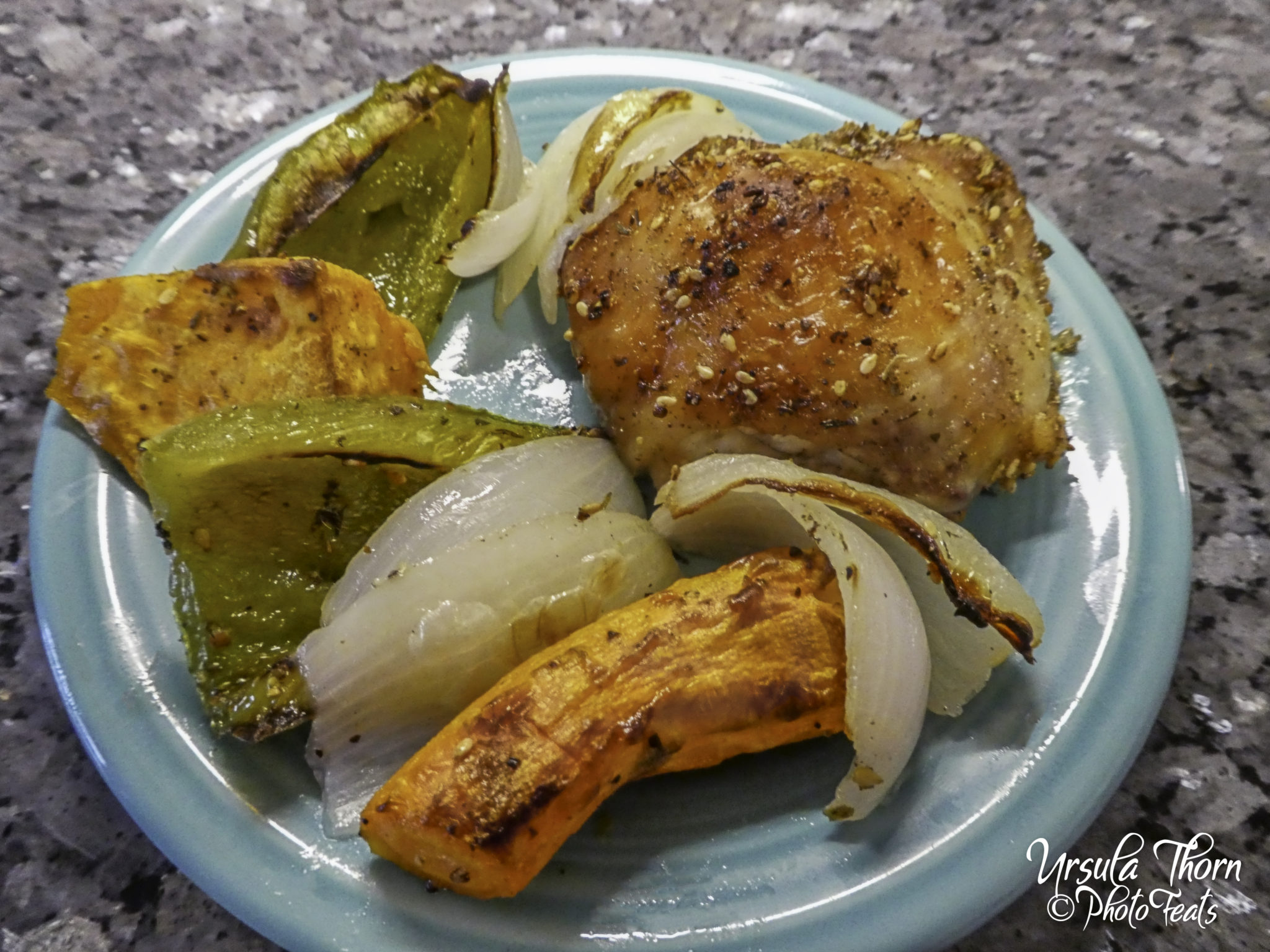 Prep time:
Cook time:
Total time:
Ingredients
4 small boneless, skinless chicken thighs
1 tablespoon olive oil
½ tablespoon fresh lemon
1 teaspoon Za'atar
½ teaspoon sesame seeds
¼ teaspoon sea salt
Onion, quartet
Add Any other root Vegetable (See note**)
Salt & Pepper


Directions
Cover the baking pan with foil (easier cleaning)
In a medium bowl add the onions and cut up root vegetable(s) and add 2 teaspoon oil. Season with salt and freshly ground pepper. Mix until vegetables until coated. Place the veggies on the foil covered baking pan.
Pat chicken thighs dry with a paper towel and in the same bowl add the chicken thighs, 3 tsp. Of olive oil, lemon juice, Za'atar, sesame seeds, and sea salt. Mix, so the chicken thighs are coated evenly with the spices.
Add the Chicken thighs to the baking pan with the vegetables. You may have to tuck in the vegetables around the thighs to fit.
Place the baking pan in the oven and turn oven to bake & steam, 450 F, 20-25 minutes.
Notes
No Za'atar
you can use thyme, oregano, and rosemary
Replace the olive oil
with sesame oil for an Asian-inspired recipe and rich, nutty flavor
Although Za'atar already tends to be a little smoky and zesty, you can try adding some crushed red pepper flakes to kick things up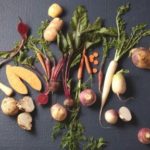 **Root vegetables[/b] Beet,Carrot,Celeriac (a.k.a. Celery Root),Onion,Parsnip,Potato,Radish,Rutabaga,Sweet Potato,Turnip