Catfish Allison (For Cuisinart Convection Steam Oven)
A recipe from a restaurant in the Mississippi Delta, One of the best fish recipes ever.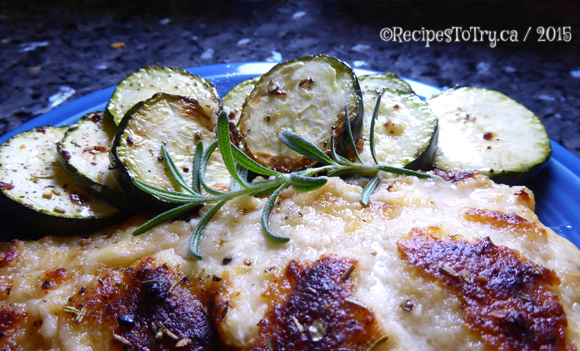 Prep time:
Cook time:
Total time:
Ingredients
½ cup grated Parmesan cheese
¼ cup mayonnaise
2 Tablespoons butter, softened
2 scallions (green onions), chopped
¼ teaspoon Worcestershire sauce
¼ teaspoon hot sauce
2 () Catfish fillets
1 medium zucchini cut in ½ inch slices
1 teaspoon dried Italian herbs
Salt and ground pepper
Directions
In a medium bowl, combine Parmesan cheese, mayonnaise, butter, scallions; Worcestershire sauce and hot sauce; mix well.
Place foil in a rimmed baking pan for easy clean up. Spray with some oil or butter. Place fish in pan, surround the fish with the zucchini slices. Season all with salt and pepper. Spread the cheese mixture on top of the fish. Sprinkle the Italian herbs over all. Put pan in middle rack of the Cuisinart Convection Steam Oven. Set to Bake, Steam at 450 F for 15 - 30 minutes, depending on the thickness of the fillets.
Enjoy.