Skinny Banana Oatmeal Pancakes
A lighter breakfast option that tastes delicious and is full of protein. The easy blueberry topping gives it all the sweetness and fruit you need.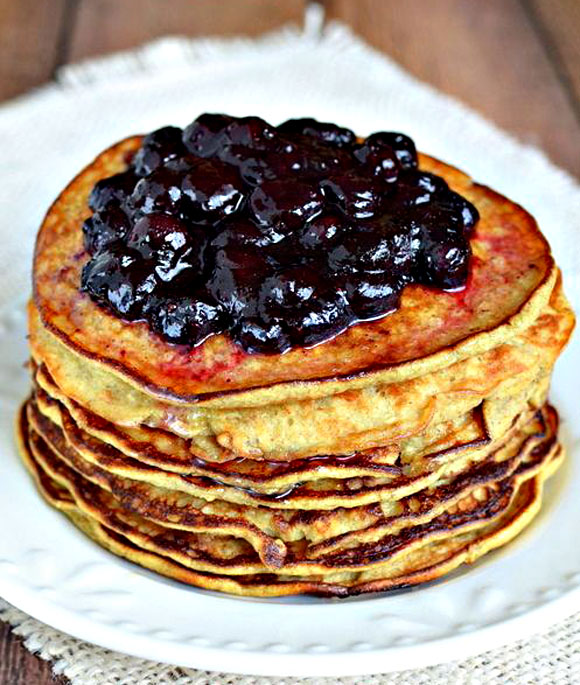 Ingredients
For the Pancakes
½ cup egg beaters or other egg substitute
1 ripe bananas
¼ teaspoon cinnamon
¼ cup rolled oats
½ scoop protein powder (plain or vanilla)
For the Blueberry Topping
½ cup frozen blueberries or other fruit
1 tsp. sugar substitute
Directions
Combine all the ingredients in a blender or food processor and blend. (You can also just use a bowl and a fork to whisk it.) Drop by ¼ cup onto a hot, greased skillet. ( for additional flavour use coconut oil in the skillet) Cook on each side until lightly brown on each side. Makes about 4-6 pancakes.
Place the frozen fruit in a saucepan. Bring to a boil. Lower the heat and simmer for 3-4 minutes. Stir in the substitute sugar. Top your pancakes with a spoonful of blueberries.
Notes
You could use just eggs if you wish. Dark frozen cherries was very tasty with this recipe for the fruit topping.