Baked Ziti Instant Pot Mini
Get the cheesy, slow-cooked flavor found in a traditional Baked Ziti right out of your pressure cooker! In only 25 minutes,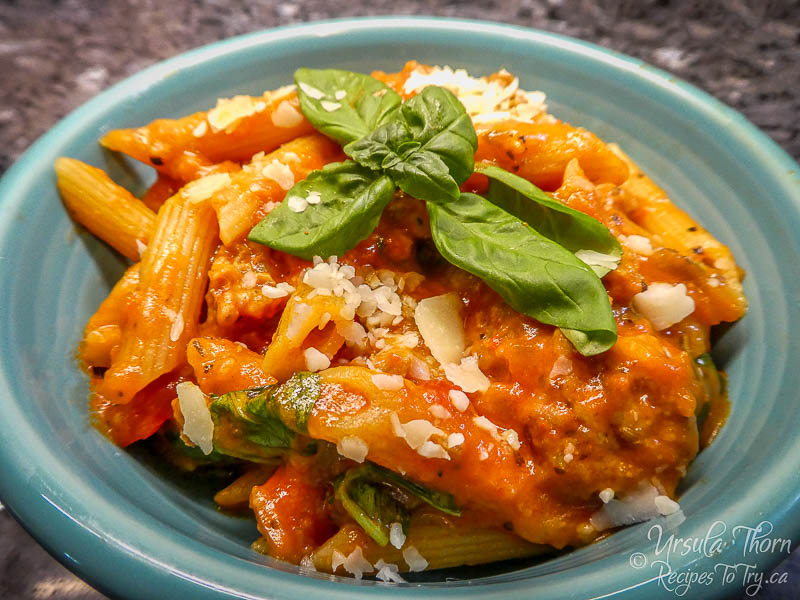 Prep time:
Cook time:
Total time:
Ingredients
280 gm (10 oz) 2 links Hot or Sweet Italian Sausage)
½ green bell pepper chopped
1 tablespoons olive oil
½ cup onion diced (½ medium onion)
3 cloves garlic minced
1 680 ml(~23-oz) jar tomato sauce
1 ¼ cups water
½ teaspoon dried basil
½ teaspoon dried oregano
1 bay leaves
salt & pepper to taste
230 gm (½ lb). dried Ziti pasta
112gm (4oz.) shredded mozzarella
¼ cup grated parmesan cheese
Handful fresh basil chopped
Directions
Brown Italian Sausage in pressure cooker using the Brown/Sauté function, breaking apart as it cooks until sausage is no longer pink, about 5 minutes. Drain if needed.
Add in olive oil, onion and garlic, bell pepper and sauté until mostly tender, about 3 minutes.
Stir in tomato sauce, water, dried basil, dried oregano, bay leaf salt & pepper. Add Ziti. Ensure the sauce covers the Ziti.
: Lock pressure-cooker lid in place pressure cook 5 minutes.
Once the timer chimes, Quick release pressure at once, stir and taste to ensure seasonings are good. Adjust as needed. Stir in cheeses Mix well. Garnish with fresh basil.
Notes
If you are using sausages with casing remove the casing

If you are using Costco brand Italian sausages (2 links is the right amount).

You can substitute penne Noodles for the Zita noodles