Cauliflower with Cranberries & Toasted Almonds
A quick, easy and so delicious side dish ready in 10 minutes. Did I say this was delicious?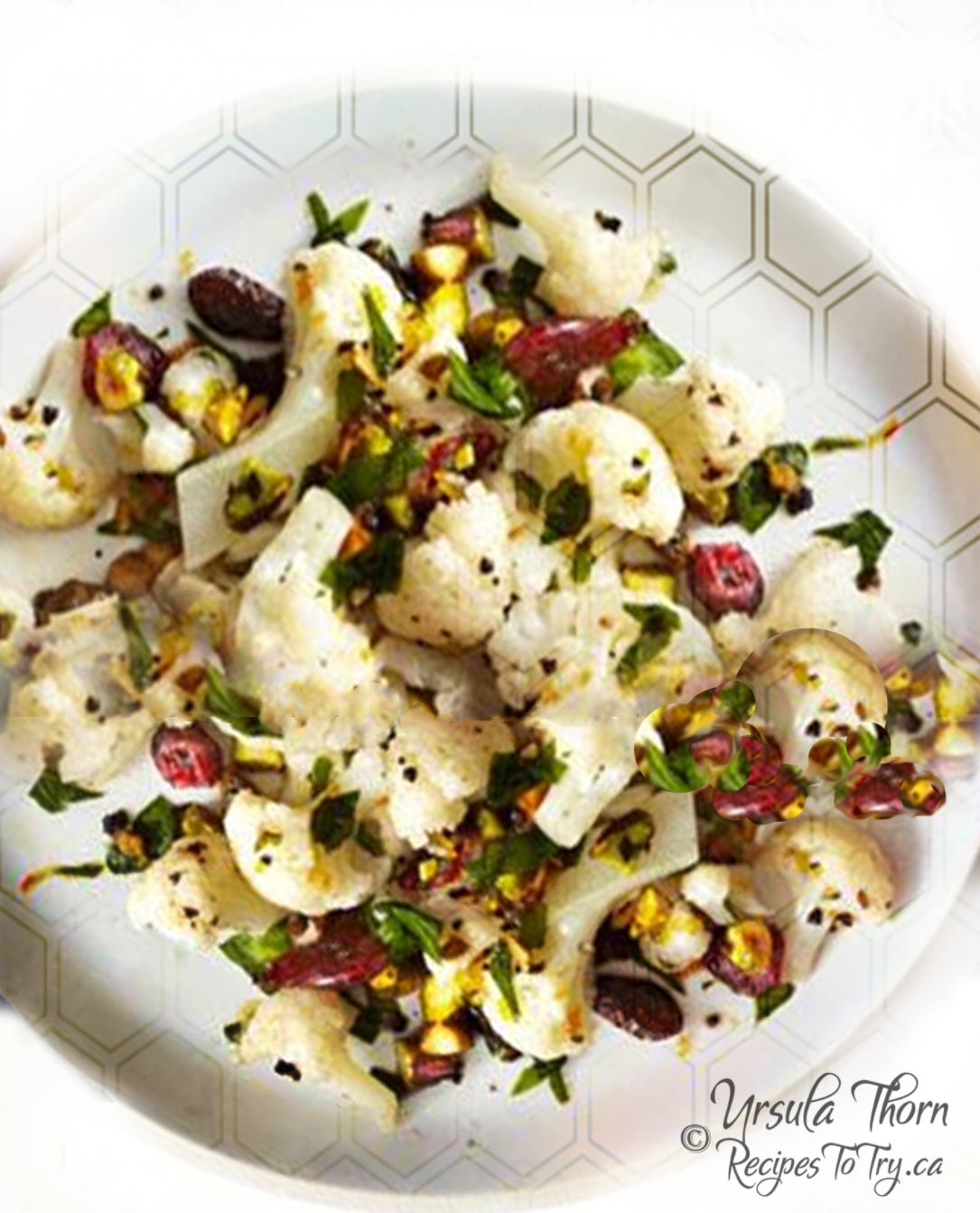 Prep time:
Cook time:
Total time:
Ingredients
4 cups cauliflower florets (from 1 small head)
¼ cup fat-free low-sodium chicken broth Kosher salt and freshly ground pepper
1 tablespoon extra-virgin olive oil
1 garlic clove minced
2 tablespoons dried cranberries
2 tablespoons whole almonds
1 teaspoon grated orange zest
2 tablespoons chopped fresh parsley
Directions
Place cauliflower and broth in a microwave-safe bowl; cover loosely with plastic wrap and microwave until tender, 4 minutes
Heat the olive oil and in a large skillet over medium-high heat; Add the almonds to toast until lightly browned. Add the garlic and cook about 1 minute. Add the cauliflower and broth, the cranberries, orange zest, parsley, salt, and pepper to taste and stir to heat through.
Notes
No Almonds? Use pistachios or other similar nuts. No chicken broth? You can substitute water.

Instead of microwaving the cauliflower you could also roast the cauliflower in a parchment lined pan for 30 minutes at 400 F. This, of course, will take longer.