Sautéed Spinach With Yellow Bell Pepper
This a delicious and very quick side dish with a little punch from the seasoning.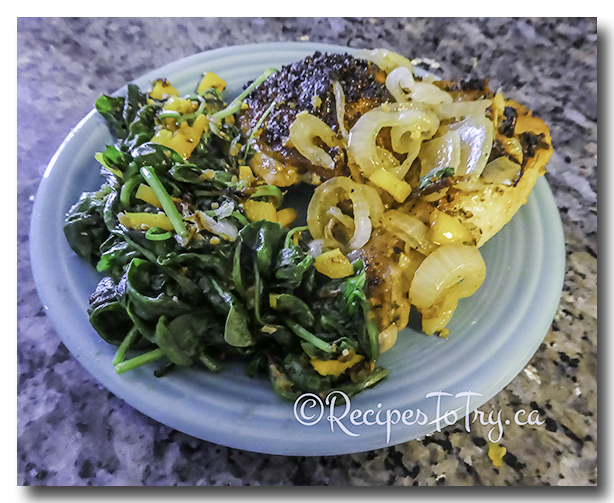 Ingredients
½ Tbsp. extra-virgin olive oil
½ Yellow Bell Pepper chopped
2 green onions or 1 shallot thinly sliced
1 clove Garlic minced
¼ tsp Sriracha salt
¼ tsp. Coarse salt ground
¼ tsp Coarse Pepper ground
3 to 4 Cups of spinach leaves
Directions
Heat the oil in an 11- to 12-inch nonstick skillet over med-high heat until shimmering hot. Add the Yellow Bell Pepper, green onion or shallot and garlic to the pan. Season with the Sriracha salt, Ground . salt and pepper. Sauté 3 to 5 minutes. Add the Spinach leaves and stir until wilted about 2 – 3 more minutes.
Notes
Sriracha salt can be found at Costco or you can use crushed red chili peppers to add the extra punch in this dish. You could also try red or orange bell pepper, summer squash, or Baby Pan squash for the yellow bell pepper.