Pineapple Chicken with Honey Mustard Sauce
A tasty and easy dish.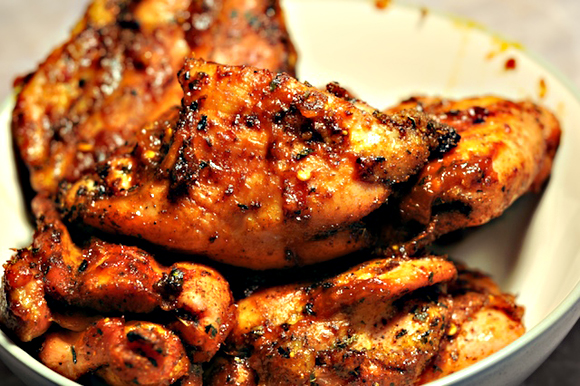 Ingredients
20 ounces canned pineapple slices or chunks, in juice
1 pound boneless, skinless chicken breasts or skinless chicken thighs
2 cloves garlic, minced
1 teaspoon ground thyme
¼ teaspoon black pepper
1 tablespoon vegetable oil
1 tablespoon cornstarch
3 tablespoons honey
3 tablespoons Dijon mustard
1 tablespoon brown sugar
Directions
Drain pineapple, reserving juice.
Rub chicken with garlic and thyme, then sprinkle with black pepper to taste.
Heat oil over high heat in a non-stick skillet. Brown chicken on both sides then remove to plate
Add pineapple and sauté until golden
Reduce heat to medium.
Combine 2 tablespoons of the reserved pineapple juice with cornstarch; set aside.
Combine honey,mustard and brown sugar; stir into skillet with remaining pineapple juice.
Return chicken to pan
Spoon sauce over chicken. Cover and simmer 15 minutes.
Stir cornstarch mixture into skillet with chicken and sauce.
Cook, stirring, until sauce boils and thickens.