Pan-Seared Baby Patty Pan Squash With Sautéed Spinach
This is a delicious and very quick side dish with a little punch from the seasoning and the freshness of the ingredients. It was so good I couldn't stop eating it.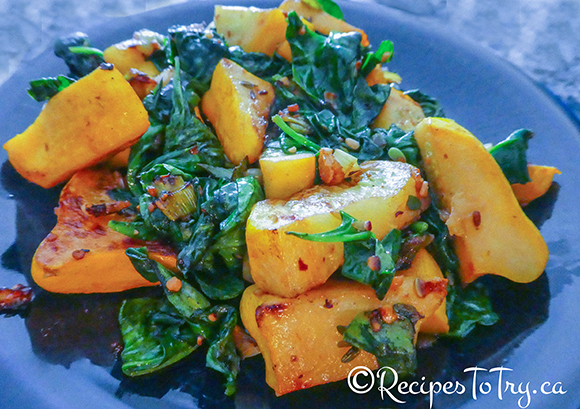 Ingredients
½ Tbsp. extra-virgin olive oil
2 yellow baby Patty Pan squash, cut in half then into ½ -inch slices
2 green onions or 1 shallot thinly sliced
1 clove Garlic minced
¼ tsp Sriracha salt
¼ tsp. Coarse salt
¼ tsp Seasoned Coarse Pepper
3 Cups of spinach leaves
Directions
Heat the oil in an 11- to 12-inch nonstick skillet over med-high heat until shimmering hot. Add the squash, green onion or shallot and garlic to the pan. Season with the Sriracha salt, coarse. salt and seasoned pepper. Sear the squash until deep golden brown, 3 to 5 minutes. Stir the squash and continue until browned on all sides, about 2 minutes more. Add the Spinach leaves and stir until wilted about 1 more minute.
Notes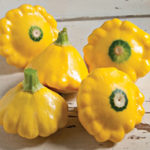 If the patty pan (aka scalloped) squash is difficult to find in the grocery store many farmer's markets have them. If you can't find them, any summer squash will do. I also have made this recipe using yellow squash and zucchini and it was still quite delicious.
Sriracha salt can be found at Costco or you could just substitute crushed hot chili peppers.
Nutrition Information
Serving size:
180 g
Calories:
67
Fat:
3.9
Carbohydrates:
7.5 g
Sugar:
2.6 g
Sodium:
290 mg
Fiber:
2.8 g
Protein:
3.1 g