Mojitos (Low-Carb & Sugar Free)
Mojitos are very refreshing, which makes them a great summer drink. This Mojito is Sugar-Free and Low Carb.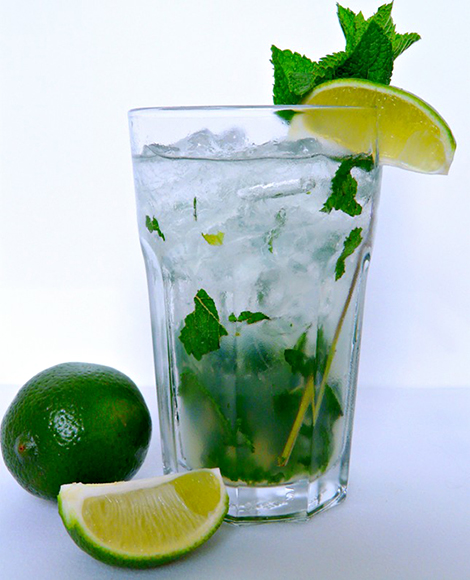 Ingredients
1 oz. (2 tablespoons) lime juice or lime wedges from about a third of a lime
8 mint leaves
1 heaping tablespoon erythritol or other sugar substitute equaling a tablespoon or sugar
1 jigger (1½ oz.) white rum (nutritional analysis uses 80 proof)
Club soda
Directions
Put mint, lime or lime juice, and sweetener into the bottom of a highball glass. "Muddle" by mashing ingredients together. Traditionally, a "muddler", which looks like a miniature wooden baseball bat, is used to accomplish this. However, the handle of a wooden spoon or spatula works fine.
Fill the glass about ¾ of the way with ice. Add the rum and top with club soda. Stir and enjoy
Notes
The trickiest part of making a sugar-free Mojito is that sugar helps release the flavor from the mint (think of sugared strawberries and the juice that forms -- it's a similar thing). I've found that special attention needs to be given to the "muddling" part -- really smash those mint leaves! Also, sugar alcohols (the best being
erythritol
) are much better than other sugar substitutes for releasing the mint. The cooling aspect of erythritol works really well in a mojito.
Nutrition Information
Calories:
103
Carbohydrates:
2 grams