Hummingbird Cake Loaf
This addictive lightly spiced loaf is moist and chewy with the delicious sweetness of banana and pineapple and added crunch of pecans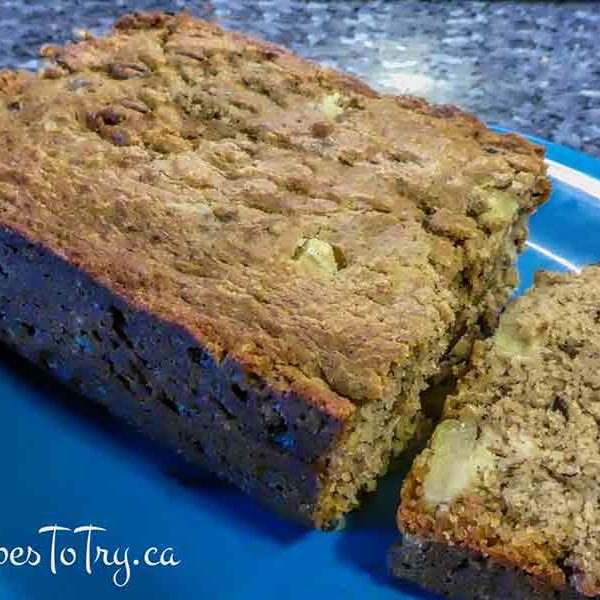 Prep time:
Cook time:
Total time:
Ingredients
1 ½ cups flour
¾ cup granulated sugar
¾ cup oil
2 spotted bananas, mashed
2 eggs, beaten
½ cup canned pineapple tit bits or crushed, undrained
½ cup chopped pecans
½ up raisins
½ tablespoon vanilla extract
1 teaspoon baking soda
¼ teaspoon salt
½ teaspoon cinnamon
Directions
Preheat oven to 350°F and grease and flour a 9x5 inch loaf pan.
In a medium bowl, whisk together flour, baking soda, salt, sugar, and cinnamon. Add eggs and oil use a hand mixer to combine.
Fold in vanilla, pineapple, banana, pecans, and raisins and pour batter into prepared pan
Place pan in the oven and bake until a toothpick inserted into the center comes out clean, about 1 hour. But start checking on it at 45 minutes just to be safe. If you notice that the cake is browning too quickly just lay a piece of aluminum foil over the top.
Let cake cool in pan for 20 minutes before removing to cool completely.
Notes
Be sure to leave the loaf in the pan to cool 20 minutes before removing. Before this time the cake will crumble up.
This loaf is fantastic just the way it is but you can add cream cheese icing.
This freezes well. I slice it and portion it to 2 servings and freeze. That way I can take out only what I need.
See the recipe for the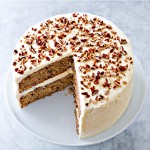 actual Hummingbird Cake recipe
at this site.
A little background info on the hummingbird cake: The story goes it was invented in Jamaica in the late 1960's where it was known as "doctor bird cake." (The national bird of Jamaica is the Red-billed Streamertail, a type of hummingbird, and it has been nicknamed the "doctor bird" because the way it pokes its beak into a flower reminds people of the prodding and poking they get at the doctor's office.) Supposedly, the Jamaican tourist board sent out press kits to the United States with a few recipes to entice people to visit, and they included one for their Doctor Bird Cake, adapted for American bakers.
From there, the cake started to pop up across the South under various names, like Doctor Byrd Cake, Granny Cake, and Don't Last Cake. (And the latter is undoubtedly true!) The first known published recipe was in Southern Living Magazine in 1978 by one Mrs. L.H. Wiggin of Greensboro, North Carolina. There, it was called Hummingbird Cake, and it went on to be the most requested recipe in the magazine's history.