Kale with Caramelized Leeks Stir-fry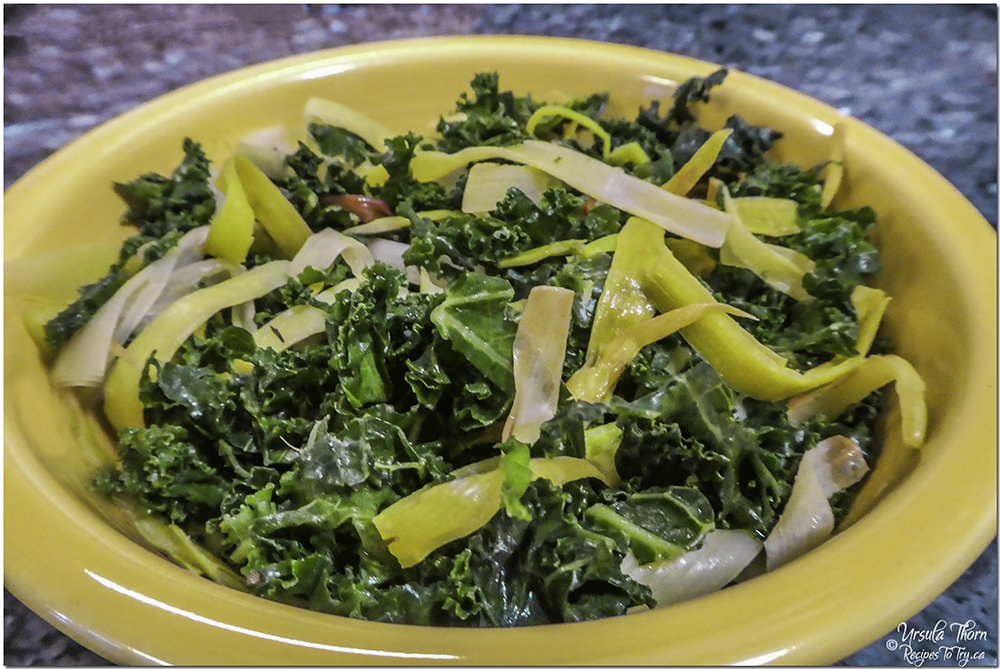 Recipe type:
Side Dish Stir Fry
1 leek, greens removed, white part halved then sliced lengthwise into thin strips
5 oz (approx. 4 stems) of Curly Kale (thinly sliced ribs discarded)
1 tablespoon butter
1 tablespoon water
Salt & Pepper to taste
Heat the butter in a large pan over medium heat until melted.
Add the leeks strips and cook for 6-8 minutes, stirring occasionally, until softened and bits of brown are showing.
Add the Curly Kale and 1 tablespoon water. Cook for addition 3-5 minutes stirring to wilt the Kale.
Season with salt & pepper.
Leeks grow best in sandy soil leaving their inner layers hiding some dirt. After halving the leeks, vigorously rinse between the layers to remove any grit.
Recipe by
Recipes to Try
at https://recipestotry.ca/kale-with-caramelized-leeks-stir-fry/