STIR FRIED BEEF AND BROCCOLI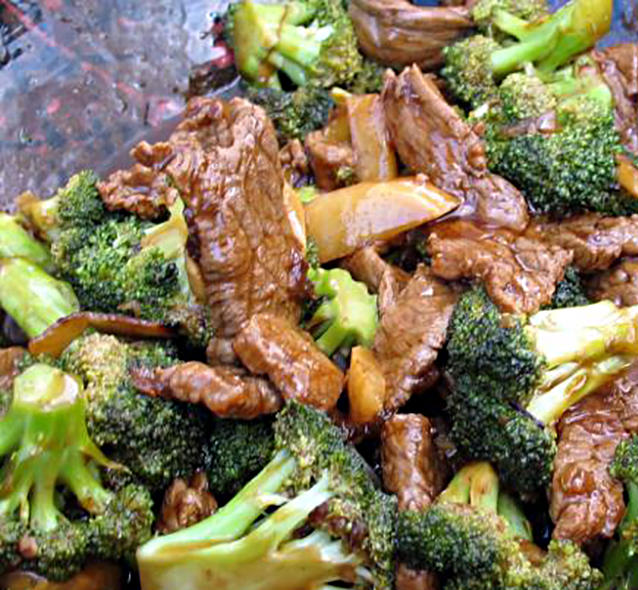 Source:
Adapted from Reciptineats.com
200g/7oz beef, sliced thinly against the grain
1 head broccoli, cut into florets (about 4 cups), blanched or steamed (should be still crisp)
1 tbsp ginger, julienned
1 ½ tbsp oil
½ cup water
Heat oil in a wok or frying pan over high heat.
Add ginger and sauté for 10 seconds,
then add beef and cook until sealed and browned on the outside but not yet cooked through, about 1 minute
Add the remaining ingredients and stir fry until the sauce is thickened. Serve immediately.
Recipe by
Recipes to Try
at https://recipestotry.ca/stir-fried-beef-and-broccoli/