Fresh Cherry and Ruby Port Sauce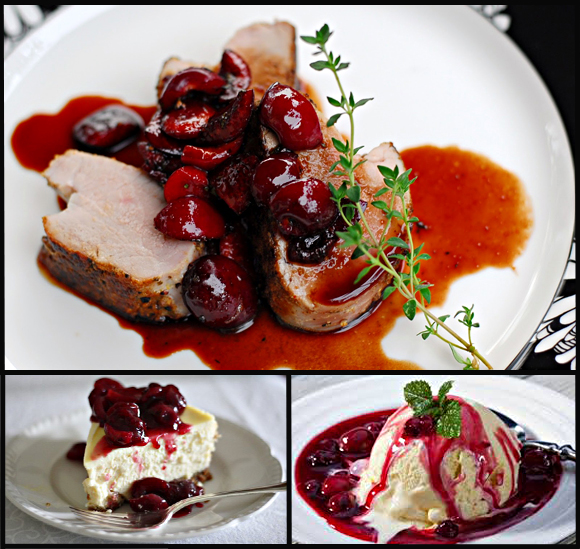 8 ounces pitted cherries
½ Cup Ruby Red Port wine
¼ Cup brown sugar
1 Tbsp. aged balsamic vinegar
½ Tbsp. honey
Pit the cherries with a sharp paring knife. To do this, simply cut to the pit all around the center of the long direction. Pull the halves apart and cut the pit out of the side that it sticks to.
Put all the ingredients in a small pot.
Bring to a boil, reduce heat to simmer and cook until syrupy, about 20 minutes.
Don't overcook as that will result in the cherries softening too much.
As it cools the sauce will thicken up further.
Recipe by
Recipes to Try
at https://recipestotry.ca/fresh-cherry-and-ruby-port-sauce/