Classic Cranberry Mold
This recipe was given to me by a friend and it has been in her family forever. It is a popular recipe found all over the web. Tangy and fruity, this gelatin mold is not only easy to prepare but pretty, too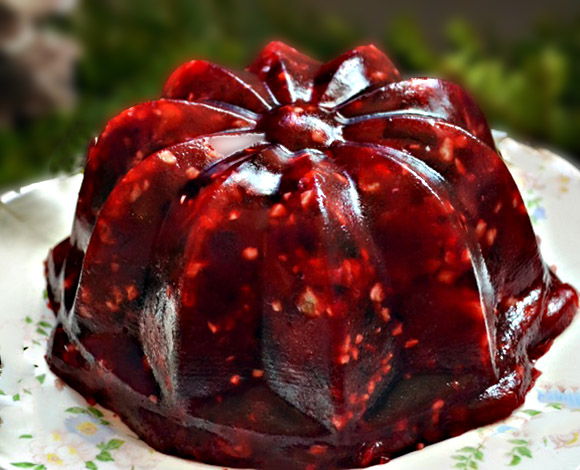 Recipe type:
salad, sidedish
Ingredients
2 packages ( each) raspberry gelatin
3 cups boiling water
1 can () whole-berry cranberry sauce
2 tablespoons lemon juice (optional)
1 can () unsweetened crushed pineapple, drained
½ cup finely chopped celery
Directions
In a large bowl, dissolve gelatin in boiling water. Stir in cranberry sauce and lemon juice until blended. Chill until partially set.
Stir in pineapple and celery. Pour into a 6-cup ring mold coated with cooking spray. Refrigerate until firm. Unmold onto a serving platter.
Notes
Use sugar-free jello if desired.