Chocolate Sauce that makes a Hard Chocolate Shell.
A chocolate sauce that instantly hardens into a shell when poured over ice cream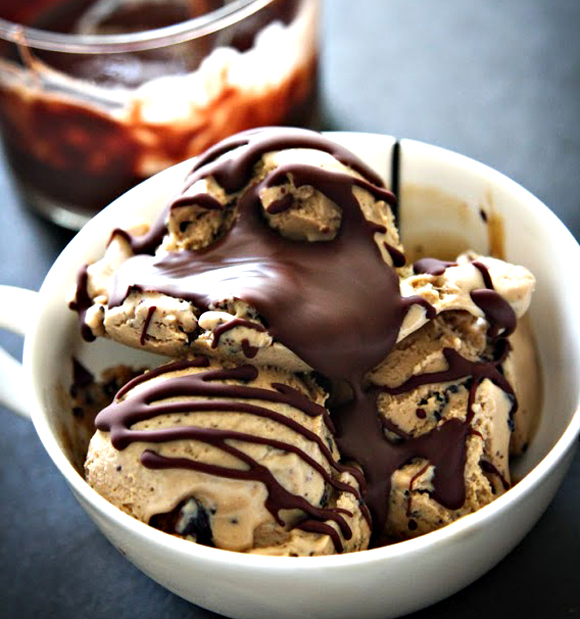 Ingredients
4 Tablespoons coconut oil
3 ounces of chopped chocolate
Pinch of salt
Directions
Microwave at 50 percent power until smooth (two to four minutes), stirring occasionally. Cool to room temperature and spoon or pour over ice cream.
Notes
Store in a jar at room temperature or in fridge
If after storing it is not liquid enough 5 to 10 seconds in the microwave will make it pourable again.

The secret to a hard chocolate shell: Coconut Oil. Solid at room temperature and brittle at cooler temperatures, this versatile ingredient makes the ice cream shop chocolate shell possible.