Chinese Barbecued Ribs Mini Instant Pot
Here are moist, flavorful ribs made with a sweet and sour barbecue sauce that is ready in less than an hour. This rich dark delicious glaze is especially good when made with hoisin sauce which gives it an oriental flavor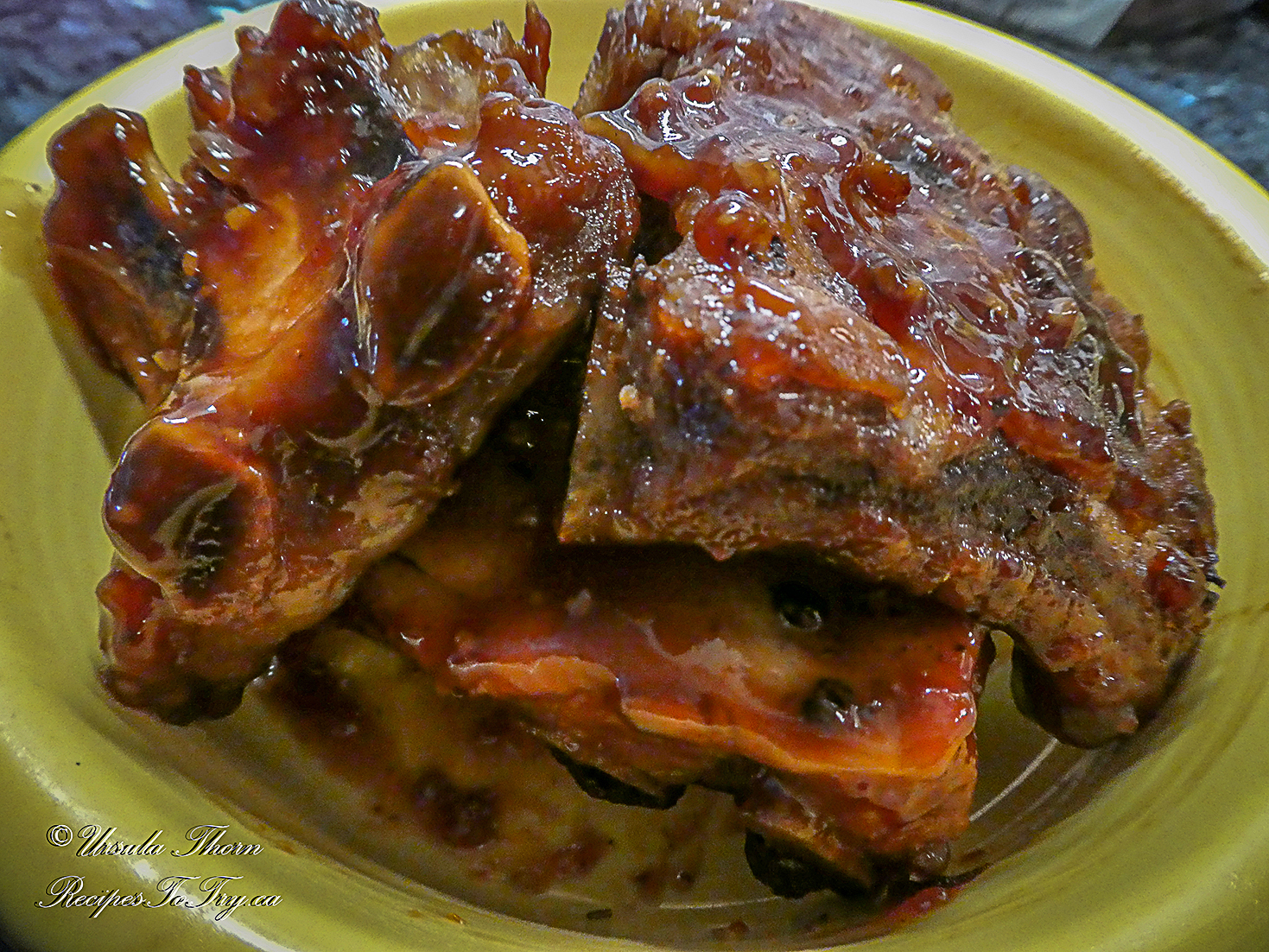 Prep time:
Cook time:
Total time:
Ingredients
3 lb spareribs
1 cup apple juice
Salt & Pepper
For the Sauce
½ cup ketchup
¼ cup soy sauce
2 tablespoons lemon or lime juice
2 tablespoons rice vinegar
2 tablespoons hoisin sauce
2 cloves garlic, finely minced
1 tsp cornstarch
¼ cup honey
Directions
Make the Sauce: Mix Ketchup, soy sauce, lemon juice, vinegar, hoisin sauce, garlic, cornstarch. DO NOT ADD THE HONEY
Liberally salt and pepper both sides of a slab of ribs. Cut the slab into pieces that will fit in your Instant Pot.
Pour apple juice into Instant Pot. Place ribs into the pot, drizzle with ¼ cup of BBQ sauce and secure lid. Make sure it is set to "sealing."
Set it to the Manual timer for 25 minutes. It will take a few minutes to heat up and seal the vent. Once timer counts down, let sit another 5 minutes then release steam by turning the valve to "venting." Turn on oven to broil (or heat your grill) while you are waiting for the 5-minute resting time.
Remove ribs from Instant Pot and place on a baking sheet. Slather on both sides with sauce
Add Honey to the remaining sauce set aside
Place under broiler (or on the grill) for 5-10 minutes, watching, so it does not burn. Remove and brush with sauce honey mixture place under broil and back on the grill for another 2 to 4 minutes.
Notes
No rice vinegar you can substitute ½ water ½ regular vinegar.
Want a barbeque smoke flavor add a teaspoon of liquid smoke to the sauce
The Ribs can be made earlier in the day or day before and placed in the Sauce to marinade until ready to use.