Caramelized Onion Rosemary Chicken Legs (Cuisinart Convection Steam Oven Recipe)
A quick chicken recipe that is moist, delicious, totally fuss free taking only one pan to make! Adding the steam to an otherwise dry oven gives amazing results!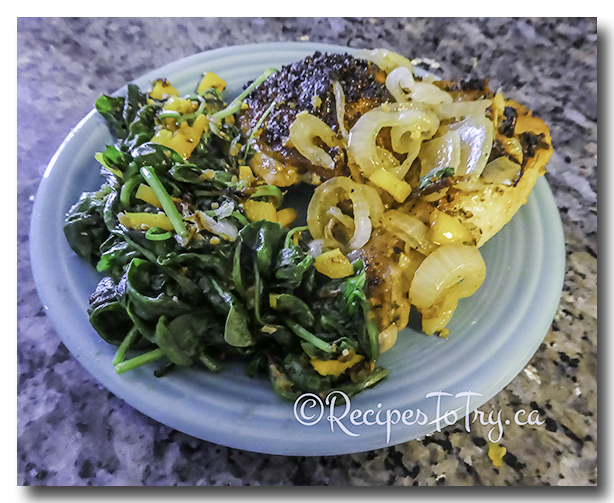 Prep time:
Cook time:
Total time:
Ingredients
2 Bone-In Skin-On Chicken legs
1 teaspoon Paprika Powder
½ tablespoon minced ginger
½ tablespoon minced garlic
1 tablespoon Lemon Juice
1 Large Onions, sliced
1 tablespoon Honey
1-2 sprigs Rosemary, finely chopped
Salt & Pepper to taste
Directions
Mix paprika, ginger, garlic and lemon juice in a bowl. Rub this mixture all over the chicken legs and set aside for 10 minutes.
Place the chicken legs' skin up on top of the boiling/steaming rack fit into the baking pan. Add the sliced onion around the legs. Sprinkle Rosemary and Sprinkle ground salt and pepper over all.
Put in the Cuisinart Convection Steam Oven with the rack in the middle position.
Set to bake steam at 450° F for 25 minutes or chicken or cook until juices run clear or an internal temperature of 165°F.
Remove from oven and Pour off excess liquid
Drizzle the honey over the legs and onions.
Place back in oven and set to broil 500° F for 5 minutes.