Bruléed Carrot Soufflé
A little sweet, a little savory, a nice light texture topped with a crunchy bite of caramelized sugar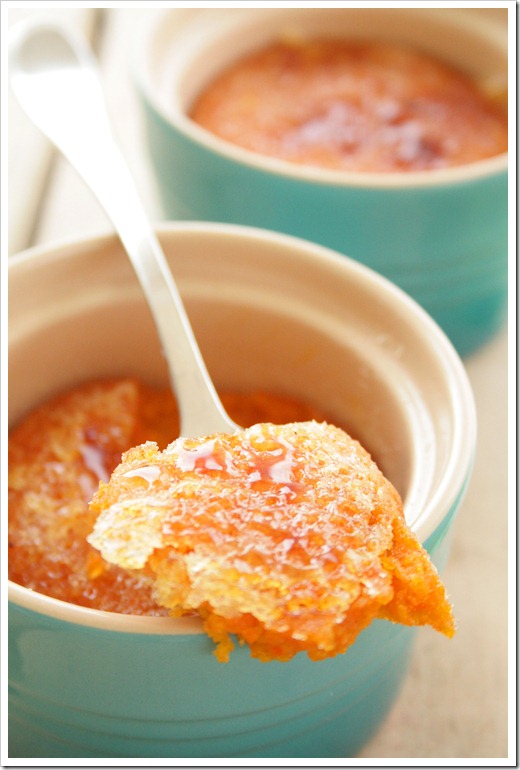 Ingredients
1 pound carrots, cleaned and cut
¼ cup dark brown sugar
¼ cup light brown sugar
½ cup melted butter
2 large eggs
3 tablespoons all-purpose flour
1 teaspoon baking powder
Pinch of salt
¼ teaspoon Saigon cinnamon
¼ teaspoon ginger
Sugar, for topping, if desired.
Preheat oven to 350. Butter or spray 4 ramekins and set aside.
Directions
In medium pot, cook carrots in water until fork tender. Drain and set aside.
Combine remaining ingredients in food processor and pulse until well combined. Add cooked carrots and continue to pulse until smooth.
Divide carrot mixture into prepared ramekins and bake for 40-45 minutes, or until done. Remove from oven. Sprinkle with sugar, if desired, and caramelize with kitchen torch or place under broiler. Serve and enjoy!