Apple Streusel Cheesecake
Do you love apple pie and cheesecake? If so, you must try this is a delicious apple streusel cheesecake recipe that beautifully combines both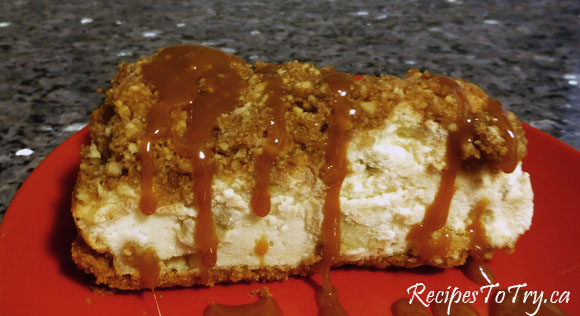 Prep time:
Cook time:
Total time:
Ingredients
CRUST
Graham crackers 22 HoneyMaid Graham Wafers crushed
¼ cup melted butter
APPLE CHEESECAKE FILLING
4 granny smith apples
2 large eggs
1 pound of cream cheese
½ stick of butter
¾ cup sugar substitute (or normal sugar)
1 tablespoon flour
2 tablespoons cornstarch
1 cup light golden raisins
¼ vanilla bean or ½ tsp. of vanilla
STREUSEL TOPPING
½ teaspoon apple spice or ground cinnamon
½ stick unsalted butter, cold, and cut into thin pieces
½ cup ground walnuts
½ cup sugar substitute (or normal sugar)
½ cup all-purpose flour
Directions
CRUST
Crush the graham wafers then combine with the melted butter and press into a spring form pan.
FILLING
Peel and core the apples. Then cut them into about slices ½ inch thick.
In a medium sized pan over medium heat, melt the butter and sauté the apple chunks until they become soft and golden. Once they have become soft put them aside to cool down.
In a medium sized bowl, add the sugar and cream cheese. Using a sharp knife, split open the vanilla bean piece lengthwise. Use your knife to scrap out all of the black seeds into the bowl. Mix everything together until the texture is smooth.
Add an egg, one at a time, mixing after adding each one.
Add the light golden raisins, cornstarch, and flour. Mix.
Add the cream cheese filling and smooth the top out so everything is even.
Stick the softened apple chunks into the filling so that the top ⅓ of the apples chunks still show on the top. Start from the outside and work your way inwards in circles.
STRUESEL
In a medium-sized bowl, mix the cinnamon, butter, walnuts, sugar, and flour until the mixture becomes crumbly.
Evenly spread out the topping over the filling Bake at 320 degrees Fahrenheit until the topping becomes golden. This can take anywhere from 40 minutes to 70 minutes. Start checking it at 40 minutes though and then check on it every 5 minutes.
Remove the apple streusel cheesecake tart from oven and allow it to cool on a wire rack. Once it is cool enough to touch the bottom of the pan, you can remove the sides of the pan. You can then slide the Cheesecake off the bottom pan and onto a cake stand. Allow for the cake to cool down for an hour or two before serving. Then immediately refrigerate it. . Drizzle Awesome Caramel Sauce on just before serving.
Notes
You could use an 8 inch square pan and place the graham wafers directly on the bottom rather than crushing and making a crust.