Apple Cinnamon Cake
A "Very Tasty" buttery white cake infused with apple and cinnamon and brown sugar that comes together in minutes but tastes like you spent all day making it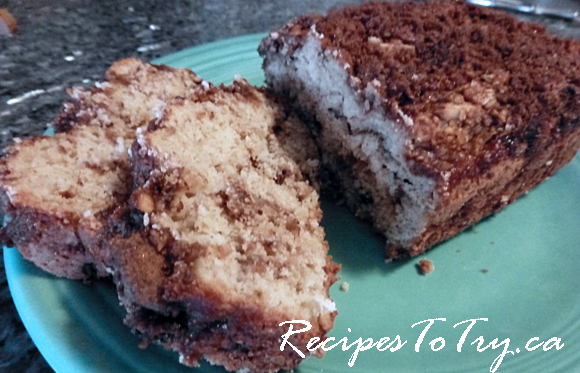 Ingredients
⅓ cup brown sugar
1 teaspoon ground cinnamon
⅔ cup white sugar
½ cup butter, softened
2 eggs
1½ teaspoons vanilla extract
1½ cups all-purpose flour
1¾ teaspoons baking powder
½ cup milk
1 apple, peeled and chopped
Directions
Preheat oven to 350 degrees F (175 degrees C). Grease and flour a 9x5-inch loaf pan.
Mix brown sugar and cinnamon together in a bowl.
Beat white sugar and butter together in a bowl using an electric mixer until smooth and creamy. Beat in eggs, 1 at a time, until incorporated; add vanilla extract.
Combine flour and baking powder together in a bowl; stir into creamed butter mixture. Mix milk into batter until smooth. Pour half the batter into the prepared loaf pan; add half the apples and half the brown sugar mixture. Lightly pat apple mixture into batter. Pour the remaining batter over apple layer; top with remaining apples and brown sugar mixture. Lightly pat apples into batter; swirl brown sugar mixture through apples using a finger or spoon.
Bake in the preheated oven until a toothpick inserted in the center of the loaf comes out clean, 30 to 40 minutes.
Notes
Adding a handful of raisins gives an additional layer of taste. Also trading the sugar for spender will reduce the calories with no change in the flavor.