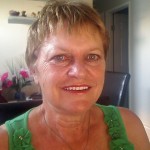 Hi my name is Ursula Thorn  and I want to welcome you to my site "Recipes to try".  I enjoy finding and trying out new recipes.  To do this I  spend a lot of time reading cookbooks and searching the web for  recipes which I may want to try.  And yes I do find  recipes that I want to try. However I needed a method of storing these recipes for quick access when the mood hit me to cook.  What better way than a recipe website.   Also what  I found that it was a place to keep recipes I may want to share and be able to find quickly when necessary.  The search in this site works quickly so no more spending hours looking through my cookbooks for a recipe I know i
As most of these recipes are not my own I will try to always link to the source of these recipes so you can check out the original recipe.s somewhere.   I hope you enjoy these recipes as much as I have.
If you wish to email me complete the form below .
[contact-form][contact-field label='Name' type='name' required='1'/][contact-field label='Email' type='email' required='1'/][contact-field label='Website' type='url'/][contact-field label='Comment' type='textarea' required='1'/][/contact-form]