Squash Dates Garlic & Thyme
A simple & delicious side dish is a blend of the sweetness of the squash, dates, and coconut oil balanced by garlic and thyme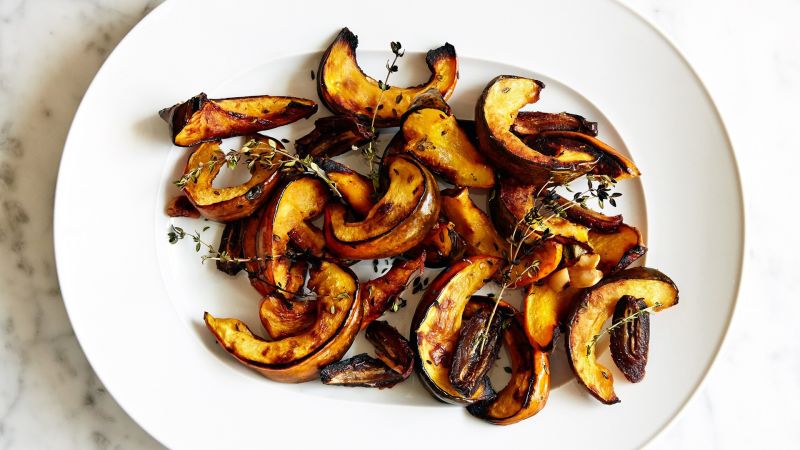 Ingredients
1 small acorn squash (about 3 lb.), scrubbed, cut into ½" wedges
1 tbsp. of fresh thyme
3 garlic clove, minced
1 tbsp. Olive oil
2 tbsps. Coconut oil or unsalted butter
Kosher salt and freshly ground black pepper
12 dates, pitted,
Flaky sea salt (such as Maldon)
Directions
Preheat oven to 425°. Toss squash, thyme, garlic, olive oil, and coconut oil in a large baking dish; season with kosher salt and pepper. Roast, tossing occasionally, until almost tender, approx. 40 minutes. Reduce the heat to 300 Add dates; toss to coat. Roast until squash is very tender and dates are soft, approx. 10 minutes.
Arrange squash, dates, garlic, and thyme on a platter, spoon any oil in dish over squash and sprinkle with sea salt.
Notes
you could substitute butternut squash for the acorn if you prefer.