Easy Hard Boiled Eggs (Mini Instant Pot)
Pressure Cooker Easy Hard-Boiled Eggs are called "Easy," for a reason. Forget the 6-6-6 method. Forget the 5-6-6 method. Easy Peel every time and no watching and plunging in cool water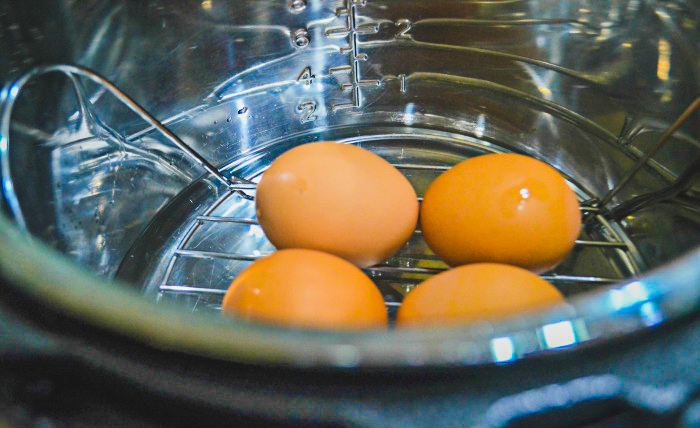 Prep time:
Cook time:
Total time:
Ingredients
6 large Eggs
1 Steamer Basket
1 cup Fresh Water
Directions
Place one cup of water into the Pressure Cooker cooking pot.
Place the basket of eggs into Pressure Cooker cooking pot.
Lock on the lid and close Pressure Valve. Cook at High Pressure for 2 minutes. When Beep sounds, wait 10-15 minutes and release the rest of the pressure.
Open when you feel like it (within reason). 15 minutes is good. If you plan to be away longer, drop the cook time to 1 minute.
Peel eggs now or place in the refrigerator for later use.
Notes
If you want your eggs a bit faster, set the pressure cooker to 3 minutes and pull them out after pressure is released.