Red Bell Pepper and Mango Salad
A crisp and refreshing salad. Red Bell Peppers, Red Onions and Mangos in an exotic sweet & tangy chili dressing. Delicious!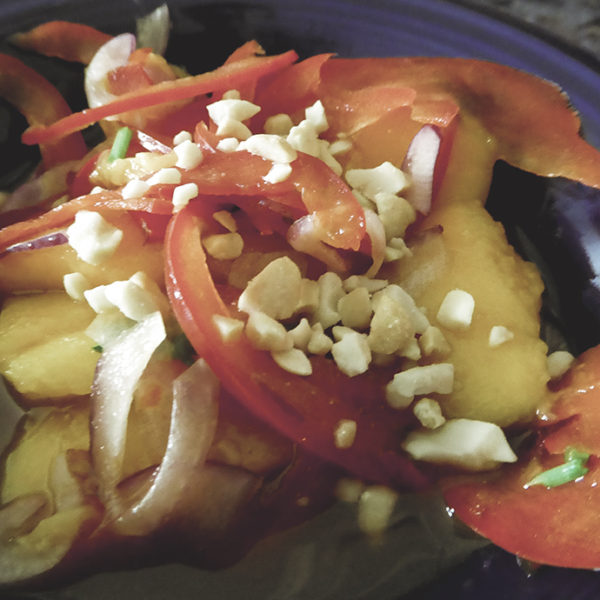 Recipe type:
Salad, Side Dish
Ingredients
Salad
1 large Mango peeled & thinly sliced
1 medium Red Bell Pepper thinly sliced
1 small Red Onion thinly sliced
Dressing
8 grams cilantro ( 2 tablespoons) roughly chopped
1 tablespoon soy sauce
2 tablespoons (1 oz) Rice Wine Vinegar
2 Tablespoons ( 1 oz) Sweet Chili Sauce
1 tablespoon oil
2 tablespoons ( 1 oz) roasted peanuts chopped
Directions
In a medium bowl whisk the Soy Sauce, Rice Wine Vinegar, and Sweet Chili Sauce.
Add the Red Bell pepper, mango, red onion, and Cilantro.
Toss to coat all. Garnish with the roasted peanuts.